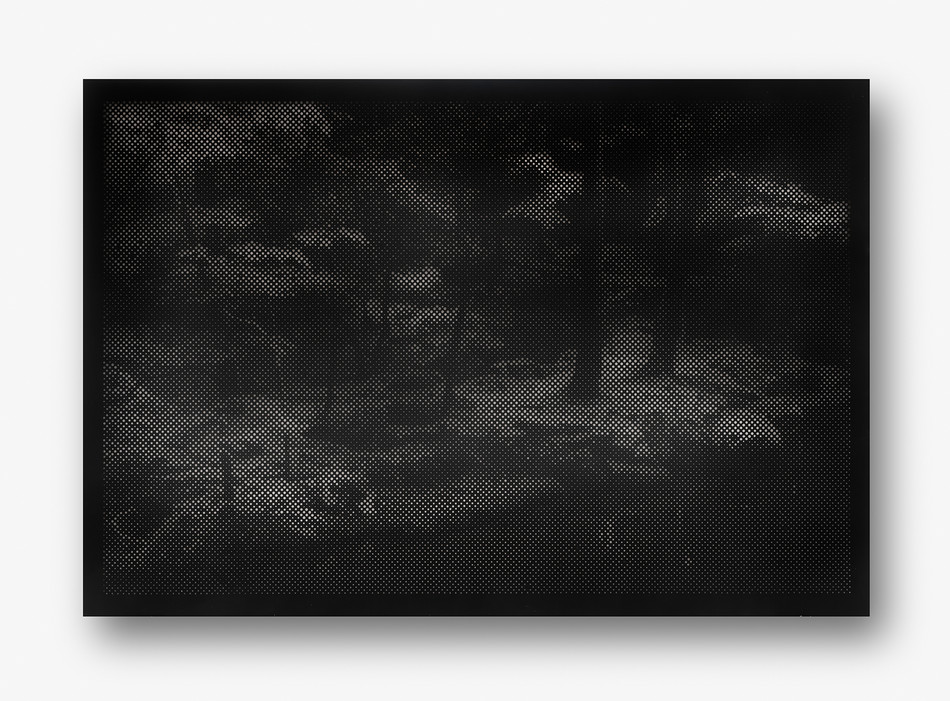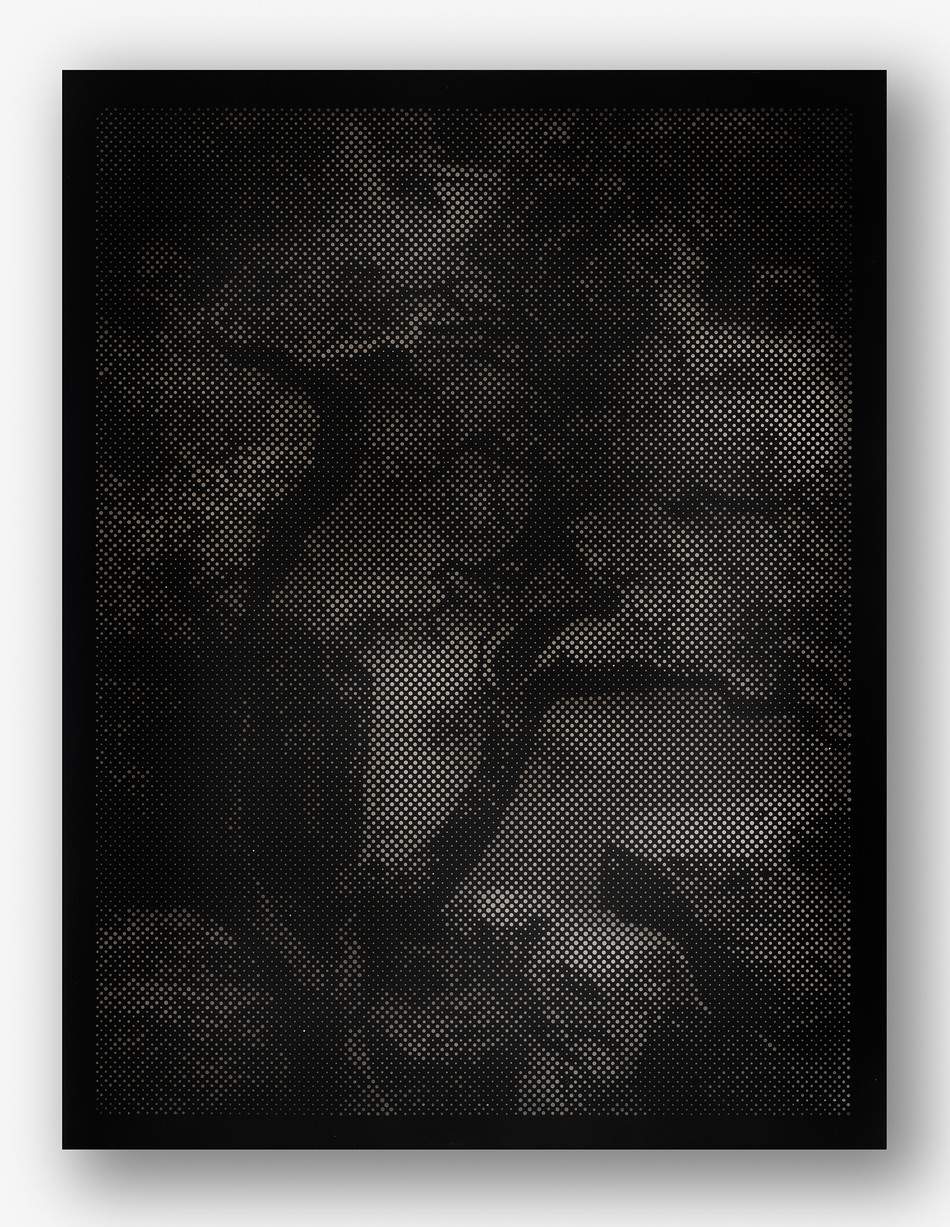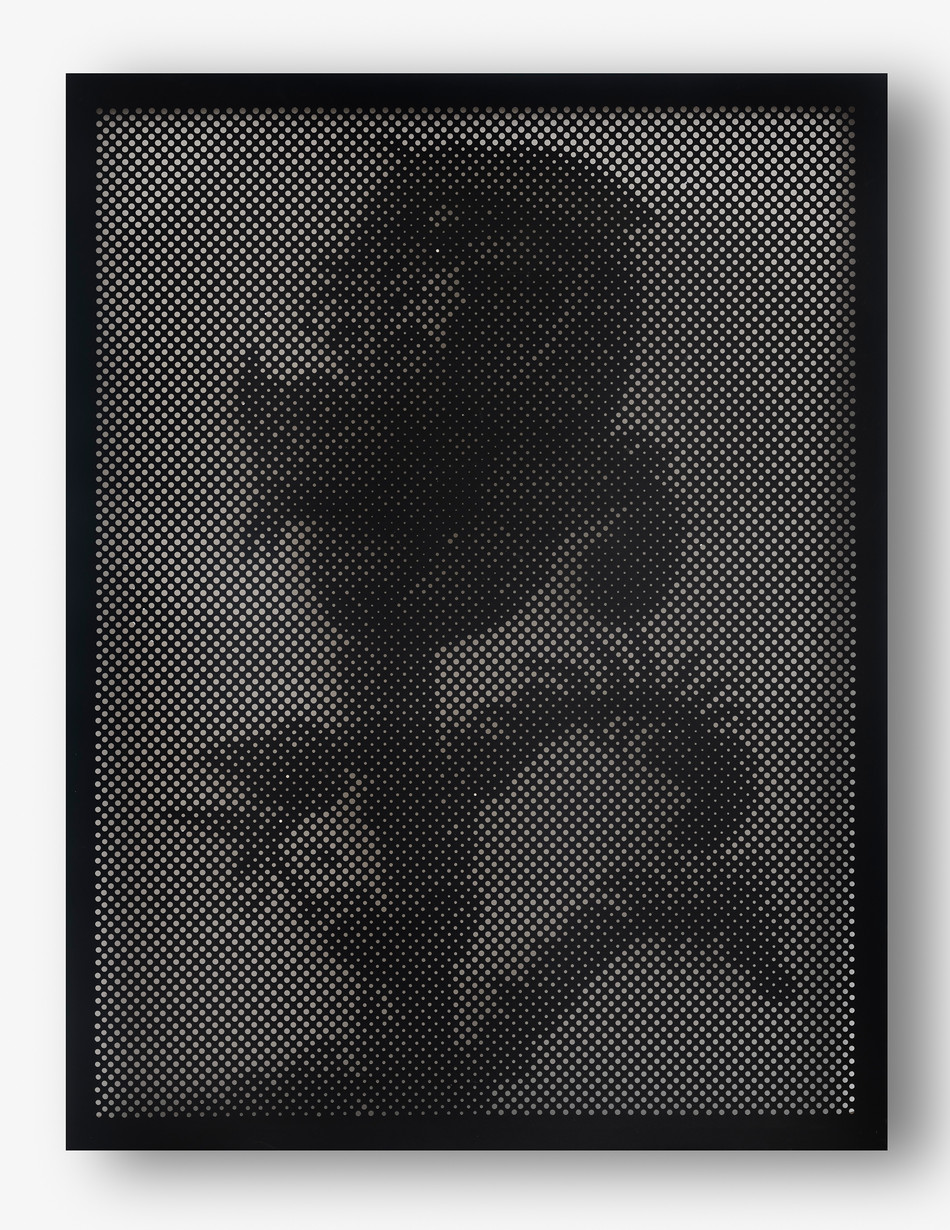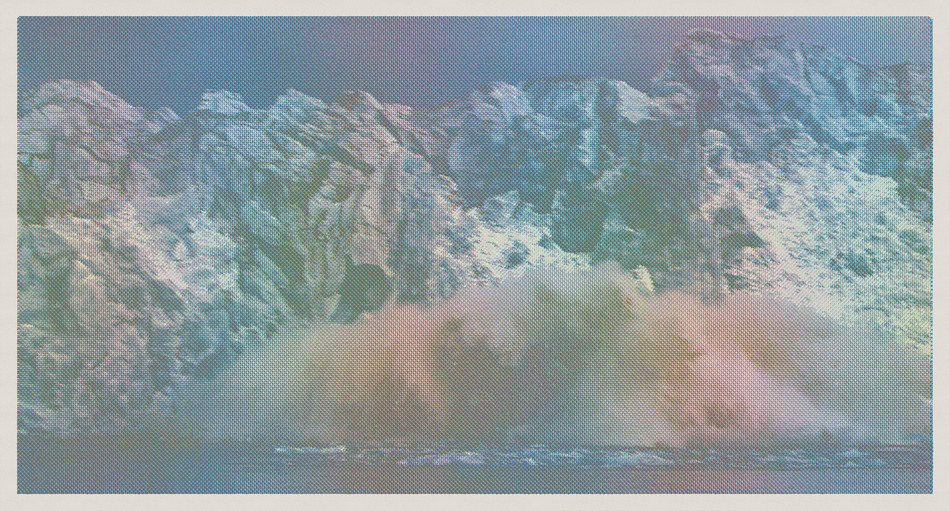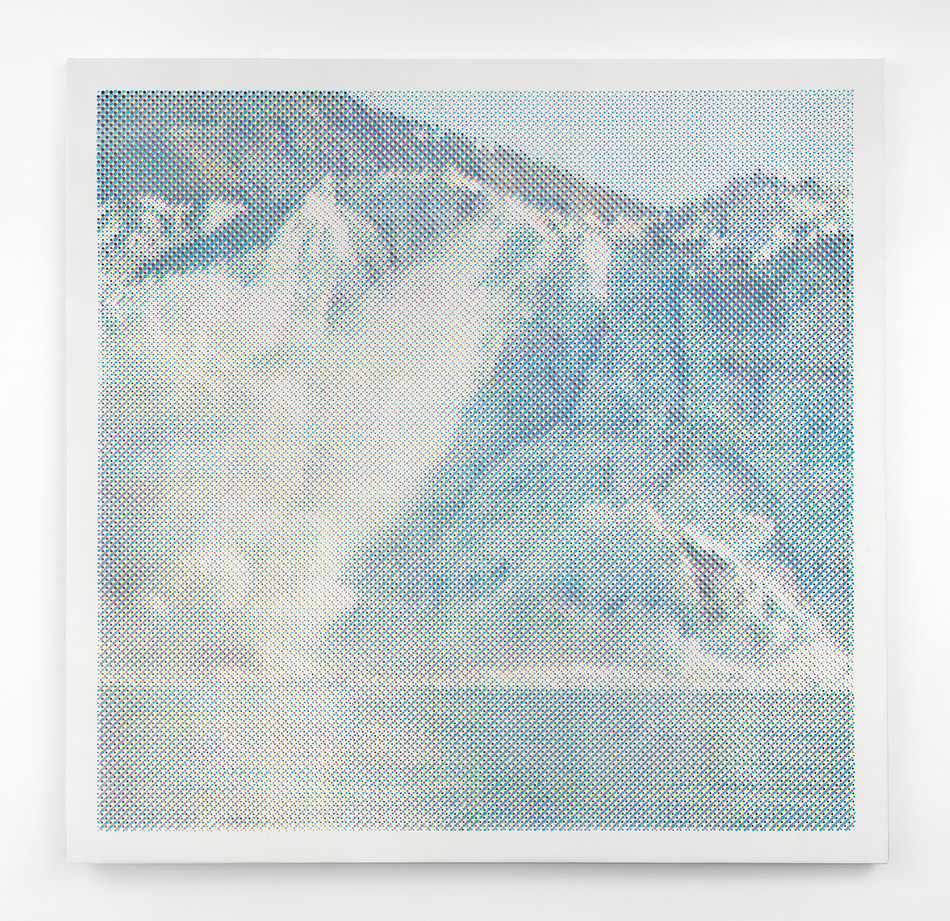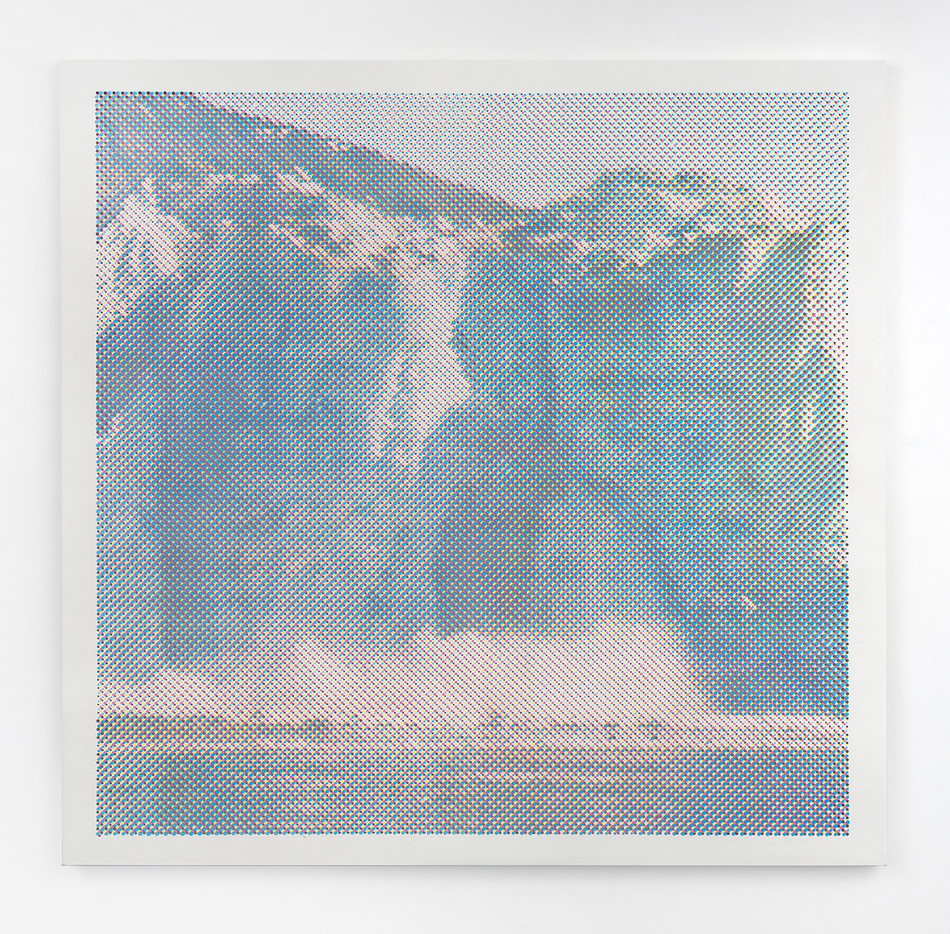 Anne-Karin Furunes
Short bio
Anne-Karin Furunes (b. 1961, Ørland, Norway) is a leading artist of Scandinavia in painting and public commissions. Since 1992, Furunes has developed a signature technique of perforating canvas or metal that considers photographic and digital elements of space, light and material. The punctured holes in her works mimic the halftone process, most popularly used in periodicals. Furunes does not employ a computer to create the image however, but composes it manually.
"I do each hole by hand, and I use different punch holes of different sizes—thirty different sizes." Furunes explained. "I sit with the canvas on the floor and I make each hole by hand, so this almost meditative process of doing the painting is a very slow process." Substituting ink with light, she creates a star pattern on a diagonal grid, cutting each hole by hand to create an image through the way the human eye perceives light.
Furunes' process is centered on archival photographs that she finds, preserves, and edits. With a keen eye for human figures, she is known for her striking and thought-provoking black-and-white portraits. Tackling, among other things, issues of climate change and the painful history of eugenics in Scandinavia, Furunes centers her work on the human, individual aspect that these social and environmental atrocities imply. The Sámi people, indigenous inhabitants of Fennoscandia, frequently appear in her work as particularly vulnerable to the disasters the artist considers.
Furunes's method of removing in order to reveal complements her research-based practice that often focuses on forgotten histories and people, injecting a tangible human and current element to archival photographs. By literally bringing the images of the forgotten into light, her process as an artist is a metaphor in and of itself.
Trained as an artist and architect, Furunes received her degree from the Trondheim Academy of Fine Art in Norway. Furunes lives and works in Stjørdal, Norway.
Her work has been the subject of important solo and group shows at the Palazzo Fortuny, in conjunction with the 56th Venice Biennale (2015); Kimen Cultural Centre at Stjørdal Kunstforening (2015); EMMA Espoo Museum of Modern Art (2014); Palazzo Fortuny, Venice (2014); Millesgården, Stockholm (2014); Västerås Konstmuseum, Sweden (2011); Trondheim Kunstmuseum, Norway (2011); University of Wyoming Art Museum (2010); and the Museum of Arts and Design (2009).
Large-scale commissions of her work have been realized at Oslo's Barcode Project, Deutsche Bank, Sydney; St. Olavs Hospital, Trondheim, the Trondheim Airport, and The National Theatre Station, Oslo, among others.
She is represented in prominent public collections worldwide including Espoo Museum of Modern Art, Finland; Kiasma Museum of Contemporary Art, Finland; Kistefos Museum, Norway; Museum of Arts and Design, NY; Museum of Art, Norway; Museo Palazzo Fortuny, Italy; National Museum Beijing, China; National Museum of Contemporary Art, Norway and the Tromsø Museum of Contemporary Art, Norway; among others.